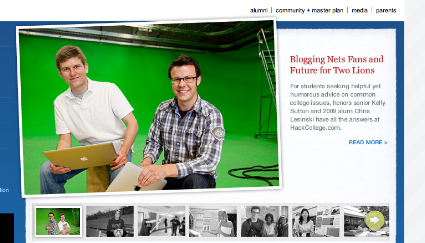 My alma mater, Loyola Marmount University, featured some of my work in web video on their homepage! Check out that sexy picture! An excerpt:
[Chris Lesinski says] that the whole-person education at LMU made it possible for him to apply his knowledge to every platform — digital or analog. "Whether I'm shooting a video for web or writing for an old-fashioned magazine or newspaper, LMU taught me the storytelling principles that make it all work," he says.
Awwww… "eduction of the whole person."
You can read the whole feature at LMU.edu.