On Friday I did one of the most muscle-pleasing, tension-releasing activities of my life.
It was critical mass, an incredible demonstration of the power of people. And it was fun.
Critical mass started right here in San Francisco — where hundreds of bicyclists, from enthusiasts to laymen, dominate the roadways during rush hour once a month. As far as the eye can see, both lanes are consumed.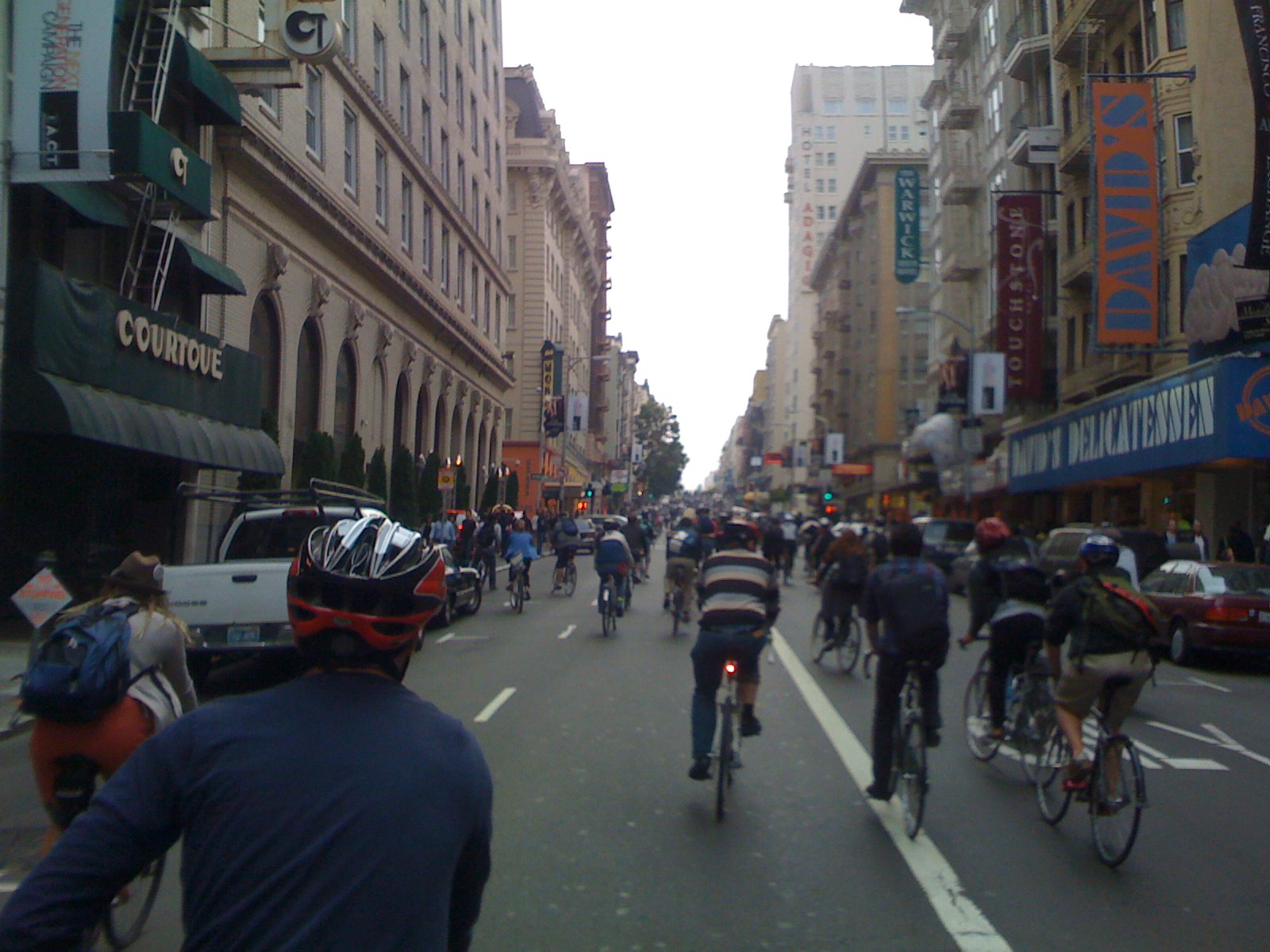 The police facilitate it — on motorcycles — as people "discreetly" drink 32 oz. cans on the (mostly) leisurely ride. Some sport custom-made rides: an 8-foot-high-cycle, a giant unicycle, two tandems side-by-side that make a massive DJ machine… It's not a posse of pretentious messengers or athletic Tour de Frenchmen — it's a new way to look at life.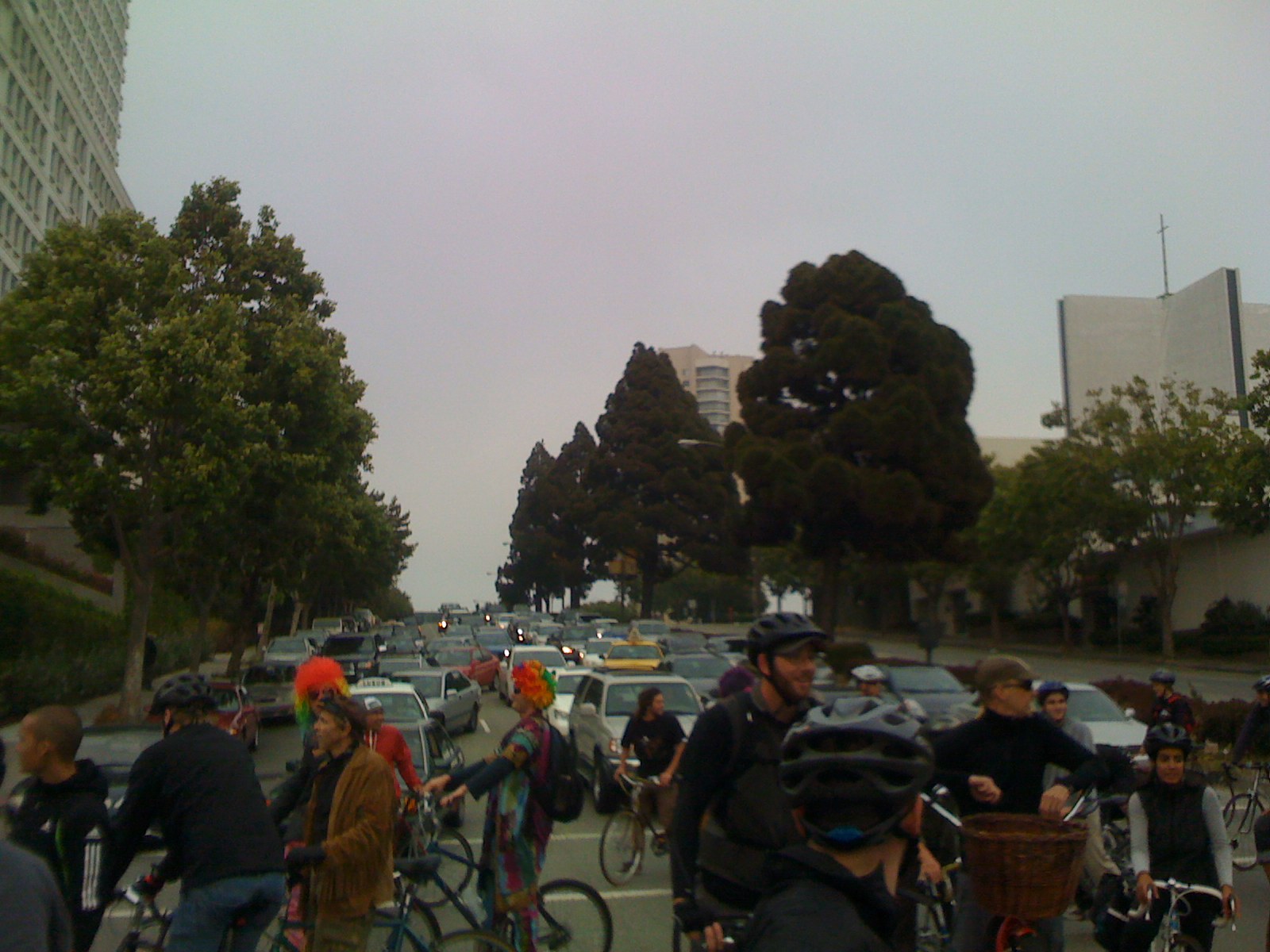 Cars are helpless to the traffic jam. Some laugh and play music, admitting defeat. Others holler, "Fuck you!" To which the cyclists respond in unison: "I love you!"
Update: If you don't believe me, check out the video that Tyler Howarth posted on Intern Row.